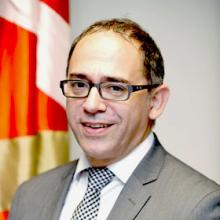 Basque Country Ministry of Education representative in NEWTT's Steering Committee
Mr. Alfonso Morais is the Viceminister of the University Department of the Basque Ministry of Education since June 2015. Before, Mr. Morais has had various responsibilities in the Basque Public University (UPV-EHU), first as Vice-Dean of International Relations & Enterprises and later as the Dean of the Polytechnical College. 
In NEWTT, Mr. Morais serves as representative of the Basque Government within the Steering Committee, providing strategic consultancy on the pilot in the Basque Country.