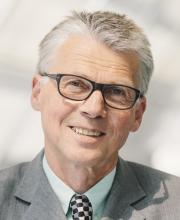 Teach For Austria's representative in NEWTT Steering Committee
Walter is the founder and Chief Executive Officer of Teach For Austria. As the project is of strategic importance for Teach For Austria, he will devote one third of his capacity to NEWTT.
After a career in banking and consulting he came to the education sector, where he was head of the business degree program of Salzburg University of Applied Sciences. In the Bologna process he transitioned the diploma program to a bachelor and a master degree.
Walter holds an MBA from Insead and a PhD in economics from which in 2013 elected him as alumni of the year.